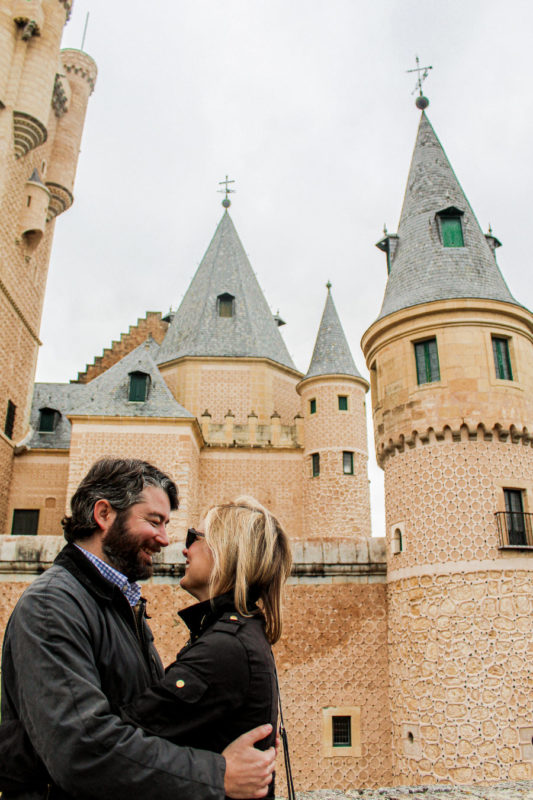 Welcome back to our blog! Today I will talk about the photoshoots and phototours we do besides Madrid! Not all of them, but I will focus on the photoshoot Toledo today!
Why Toledo?
Well this is the most easy question to answer! Because, Toledo is BEAUTIFUL! It is such a medieval city where you have the feeling you are walking in a Game of Thrones episode. Toledo used to be the main capital of Spain. There is so much beauty and history to find here. Toledo is known for the city with the 3 cultures, with the influences of the Christians, Muslims & Jews. You really have to put Toledo high on your list while visiting Spain! It is only 1 hour away from Madrid!
Photoshoot Toledo with Travel and Abroad
As professional photographers, we LOVE to make pictures and to show you around in cities in Spain. Did you book your photoshoot Toledo with us? Well then get ready!! You don´t need to worry about a train ticket or how to get there because we will pick you up by car from you accommodation and we will go together! If you are in a bigger group, we always hire a bigger car so no worries! The drive will be 1 hour until we arrive in the Medieval city.
We do all the phototours with a team of The photographer & the tour guide. Together we form a team to give you a full experience in 1 day. When we parked the car in Toledo we together will walk to the main Plaza of the city where Gonzalo will start his tour. I will be around to make candid pictures of you and to stop in different spots to do a photoshoot.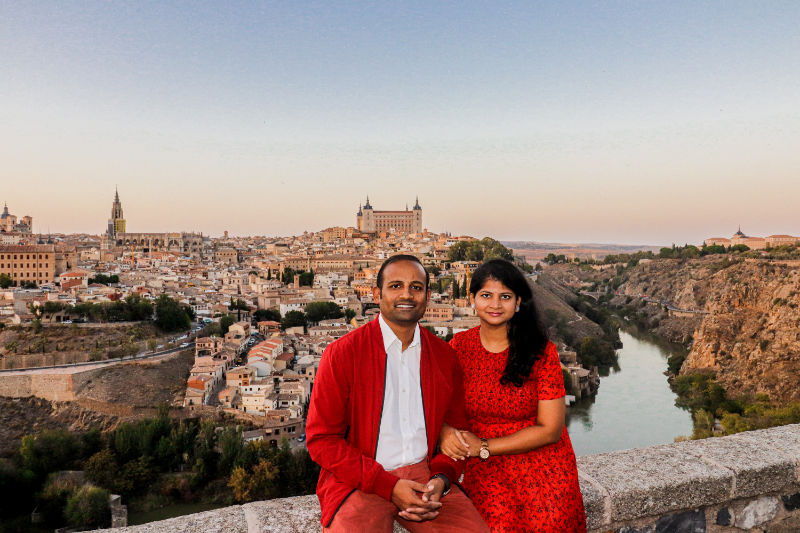 What will you see in Toledo?
In each city we have our route and where we know are the best spots to make beautiful pictures as a memory for your trip. In Toledo we will walk to the following spots where the tour guide will explain you the history and where I will do my photography job!
Places we will visit in Toledo:
*Zocodover Square
*Muslim Neighbourhood
*Basicila del Cristo de la Luz
*Old Inquisition Jail
*Catedral
*Christian Neighbourhood
*Bishops Palace
*Jweshish Neighbourhood
How long is the Photoshoot Toledo?
From the moment we pick you up till the moment we will bring you safe home again will be a duration of aprox 6/7 hours. This is when you choose the full day experience Photoshoot Toledo. We do have more photoshoots and phototours within Madrid and surroundings. The one I really like is the full day package Toledo & Segovia phototour. This a full day but we will take you to both cities. But its all what you prefer! For now I do the tours including photoshoots in Madrid, Toledo, Segovia, El Escorial & Avila. Would you like to see more cities? Please contact us because I am sure we can offer you a great complete package!
Check out our Photoshoot Toledo site: https://travelandabroad.com/gift-cards/
See more pictures on our instagram: https://www.instagram.com/travelandabroad/