One of our favorite photoshoots to capture is definitely a loving couple photo shoot. It is always amazing to capture love between 2 persons. When your connection with your forever love is true you can see it instantly back in the pictures and you do not need a stage. 
All our professional photographers have the right gear to capture the pure emotions and unconditional love. Couple pictures are memory what will last a lifetime. 
Whether you are together for only 1 month, a half year or you are even maybe already married. Couple photography will translate your relation in pictures. 
Below we will exchange our 20 ideas to prepare and make you ready to get the best out of your couple photo shoot. 
Couple Photo shoot is a way to express your love
Not every day you have the opportunity to express your partner how much you care about them. With this photo session you can have the loving time together while we capture the best moment for you.
A couple photoshoot is all about the perfect opportunity to capture the best memories together. 
Don't worry at all if you have never tried a couple photo shoot. With a professional couple photographer you don't have to worry at all as the professional photographer will help you create the best vibe and best poses so the turn out of the pictures will be magical. 
Leave your selfie stick at home and no more need to ask a stranger who is passing by to capture your perfect moment. With the professional couple photographer you have the time to make the best pictures and to capture your love story. 
The Best Couples Photoshoot Ideas 
We are going to explain you the most original couple photography ideas we have.
Idea #1
You, Me and Our Conversations
If you are thinking of a photoshoot, you are probably thinking of standing at a spot and start posing. With a couple photo shoot this is exactly not true at all. We love to capture the true love of both of you. We will let you talk to each other, dance with each other and you can truly be yourself and crazy. It is our job to capture this perfect moments whenever one of you tells a joke to capture that specific moment. Of course the professional couple photographer will also help you with some poses to make the best out of it but the most important is to be yourself.  
The most important is that you try to forget that you are being captured with pictures. But you need to have an amazing day and time with your partner. So practice your jokes at home and safe them for during your photos hoot. 
Idea #2
Holding hands
This pose will never go out of fashion. Not everyone likes to have intimate poses and this pose is really easy and holding hands says it all. Without being very intimate the love will show it all. As well with holding hands there is plenty of room for different kind of shots. Think about walking hand in hand or holding each other while holding hands. its all possible during your couple photo shoot. 
A Base pose will in the end be one of the best pose! Hold your partners hand and bring it to your heart. Here we already start with capturing amazing photos. 
Idea #3
Get your almost kiss pose
How many times do friends or people ask you… come on!! give each other a kiss for the picture. Did you know that the almost kiss is way better captured photo? When you go nose to nose and almost give each other a kiss, there is when the face speaks and when you can see the true love. You will get calm and you feel safe with your partner. We are trained to capture these kind of perfect moments. 
Idea #4
Speak to each other
Lot of photographers use the speak to each other tip. When you are close to each other for the picture speak in your partners ear something. Can be funny can be serious but also can be romantic. The moment you or your partner talks to you in your ear in silence you will start to laugh a 100% and that is when we can capture the best real emotions of your relationship!
Idea #5
Made for Each Other
Now a days you have so many clothes what will match with each other. think about I'm hers and the other t-shirt will mention I'm his. And not only with a matching outfit. Matching stuff can also be a cap, shoes or even jewelry. And maybe you don't like matching outfits at all! Everyone is different and you should make this couple photo shoot exactly to what you want. Put on your favorite outfit or even bring more outfits. but you can always match something for the picture!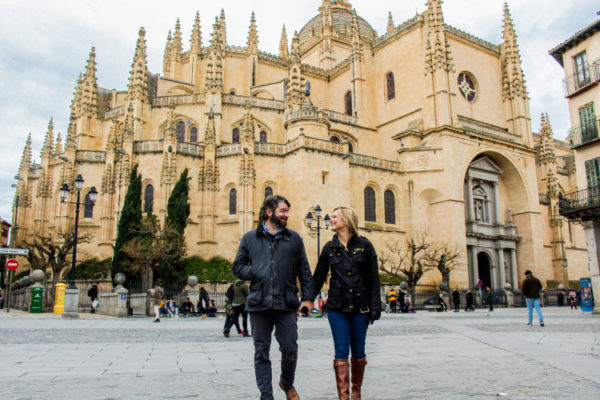 Idea #6
Be yourself and be playfull
We have to be creative with capturing your love story. In stead of only posing in 1 spot let's get crazy and lets start with more locations. But don't forget that you can always bring decorations. Think about pillows or even roses. You can start a pillow fight or you can throw roses to each other. Bubbles, is also a very nice tip and lots of couples like the bubbles in the pictures. Bring whatever crazy you have had home and feel like a kid again! 
Idea #7
The WE picture
The best picture is of course up to a great photographer but to stand out with your picture we can think bigger. Let's start with a couple photo shoot during the golden hour or even the blue hour. In stead of going to a great park, lets go to a beautiful spot with amazing backgrounds. This will not only be outstanding for the picture but will also be a very good one for your social media! Everyone loves love pictures and special on a great location!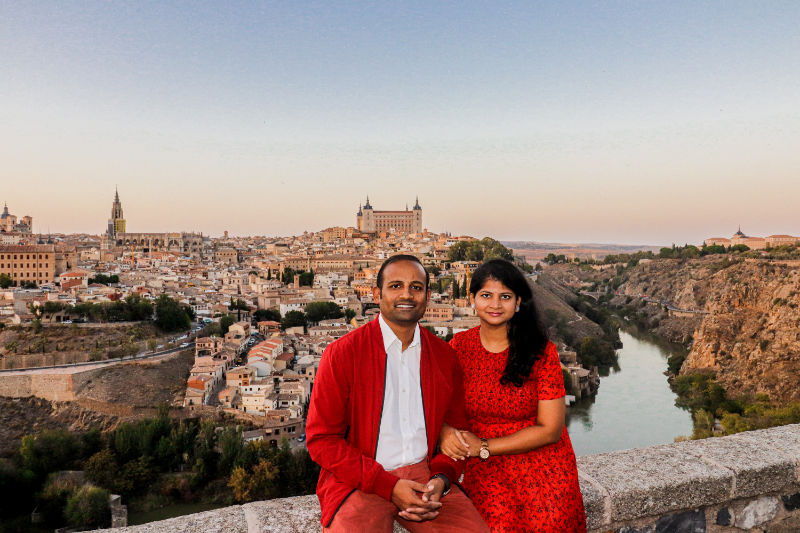 Idea #8
The Never Let Me Go Picture
Lately we are not so into the super posed pictures anymore but specially the candid pictures where you do your thing and the professional photographer will capture it. Think about laying in a park with a nice blanket totally over you. Or dancing together or jumping on each other and get crazy outcome pictures. All of these pictures will be captured really cozy by the professional photographer and people will wanting the same picture as they see how in love you are and how natural it looks. So grab your partner and never let him go!

Idea #9
Make it yours!
How nice is it to have beautiful pictures together? You can be young, you can be older. It truly doesn't matter. There is only 1 word and that is called love. Show the people you love about how happy you are with your partner. Show them that you are for each other and no one can stand in the way!. 
Idea #10
We are Inseparable
This is definitely one of our favorite couple photography ideas. You have to try this pose! It has a charm that is contiguous and can make people even fall in love with your story. To make this the best picture you have to stand across each other and look into each other's eyes by touching their foreheads. From this position we can capture a big as smile from happiness but you can also close your eyes to capture trust in a relation. 
Having a professional photographer is so worth it for your pictures. You can really capture your love story in the perfect way without making a picture with your phone. Let us do our job and we will guarantee you the best pictures. 

Idea #11
Kiss your loved one
This one is easy but it need to be in there! Everyone wants to kiss there partner right? Now hold your partner and give him/her the biggest kiss they deserve. This will capture the cutest picture all time. It doesn't matter if you are in the city, in a house or in a park with your professional photographer. Everyone loves love stories. Make your love story the best and it will make not only you but so many people happy to see that you are happy. With this picture you can bring as well balloons, or flowers to make it even more picture perfect. See some examples on our Instagram page.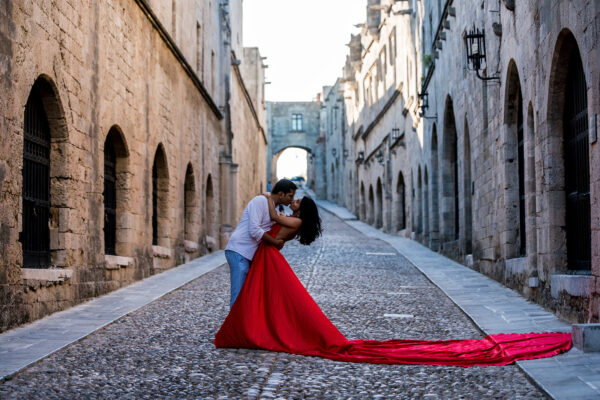 Idea #12
Show the world you are in love. 
Some people love to bring a lot of props during their photo session. But this is definitely not necessary. Lets be creative! Think about making a heart with your hands or with your arms. Writing a heart and your names in sand or write letters with branches from trees or even leaves. There will be enough props in nature we can also use to capture the best picture!

Idea #13
Proposal
Ofcourse!! We see this a LOT in our couple photoshoots. In fact we call it a proposal photo shoot. Are you planning to ask the big question to the love of your life? Then don't forget to hire a professional proposal photographer to capture this beautiful moment!. Planning a secret proposal for the love of your life? 
You will be in contact with the professional photographer who will help you choosing the best spot and time for you. While you take your partner somewhere the proposal photographer will be hidden somewhere to capture this amazing moment. When you asked the big question the photographer will come to you to introduce him/herself to your partner and from here we can make beautiful engagement shoots. And believe us.. these will be AMAZING cause we are sure there will be a BIG smile on the face of your partner!
Idea #14
Heart Hands
One of the oldest poses we know but it's one that will always stay and is an amazing pose! put your hands together and make it in the shape of a heart. We normally make sure that the couple photographer will help you directing the hands to the golden sunset so you will have the best effect for the picture. For people who are shy in front of the camera this is on of the best poses and you don't need to look into the camera. . 
Idea #15
Please be mine!
Bring some letters like a letter game to the photoshoot. And only bring the letters from the sentence: Please be mine forever. When you with your partner will be in a beautiful spot chosen by the professional photographer. you can play the game with your partner while your partner is not knowing what the result will be of the sentence. This is such a natural way of playing a game so we can capture the real emotions and the candid style pictures. When your partner finds out the sentence it will be even a more romantic picture with emotions!
Idea #15
Crazy and fun couple photoshoot ideas
Lot of people like to make a beautiful couple photoshoot in a park but let's be crazy! And why not? We only live ones!! Let's go to a theme park or let's go to the streets of a big city! You can think about many many different spots and locations. If you organize this as a surprise for your partner think about what their favorite spot is somewhere and lets make the pictures there. !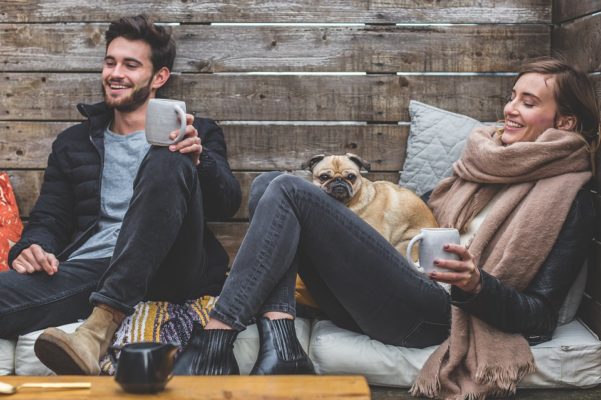 Idea #16
Romantic Couple Photoshoot Ideas
On of the best spots for a nice couple photoshoot is definitely on your holiday! Why? Because first of all the stress and your live from home is not with you. So you are relaxed, you are together and you are happy. + you are on a terrific beautiful location to complete the picture perfect! Hire your best professional couple photographer now for your favorite holiday destination!. 
Idea #17
Dirty dancing style
O yeah!!! Here we go! Also a very old but amazing picture pose for the perfect couple photoshoot ideas! We always asked if they have seen the movie dirty dancing and from here people already start laughing while you capture the first clicks. Let's them lift up there partner of even let them run to the partner to lift up. this will give an amazing beautiful fun and romantic effect in your pictures!
Idea #18
Ring shot
For an engagement of a proposal phtoshoot its about so many factors. One of the most important is of course the rings!! You can play in different ways to capture the special ring pictures. Start with capturing the rings on the soft pillows or where the couple would like to have the rings. Then we can make solo and couple pictures with only the hands to even capture the ring better in the pictures. Hold each others hands and put the hands together on a chest, this will give a great result!
Idea #19
High in the sky!
we LOVE this pose!! Find a nice flower field or just a nice piece of grass and lay next to each other and give each other the spider-man kiss! The photographer will be above you to capture this great pose!
Idea #20
The official spider-man kiss
We already said something in tip number 19 about it but while you are laying on the ground look to each other in the eyes and give each other a big kiss. Try to close your eyes with the kiss so it even looks more romantic. 
To crown it all, this whole month has a love vibe in it, which makes it the perfect time to express your feelings and celebrate your relationship with your loved one. And our local photographers have the right expertise to make your special day even more special with our extraordinary photography skills.