Spains is such a beautiful country and has so much to offer on several ways. You have little town, big cities, beaches and lots of countryside and nature. As it is such a big country in Europe you will find beautiful spots on each side of the county where you can do tons of nice holiday thing! Malaga is one of the most beautiful cities in Spain. Malaga is Famous for it's white yellow sand beaches and big beautiful Hotels. Today we will talk more about the photoshoot we offer with Travel and Abroad in Malaga.
Why Malaga?
Honestly, how cool is it to have SUCH a beautiful city AND is has a beach? Malaga lies on the Costa del Sol and really close to the Strait of Gibraltar, North Afrika. Furthermore Malaga is famous for the oldest continuously inhabited cities in the WORLD!
Another really good reason to bring a visit to Malaga, the weather is good all year round! As it is located close to Africa, you have good weather every day of the year. So are you planning to visit this beautiful town? Bring your swimming clothes with you so you can dive in the beautiful blue ocean!
Photoshoot Malaga with Travel and Abroad
We started with the famous photoshoots and phototours with Travel and Abroad in Madrid. But we are so happy to announce that we are in more cities at the moment! And ofcourse one of them in Malaga now! As a team of professional photographers, Malaga is in the top list for us to capture beautiful pictures. We can be so creative with the beautiful buildings within the picture and the romantic small streets and the beautiful ocean behind you! Did you book your photoshoot Malaga with us? Well then get ready!!
Before the tour starts we already have contact with each other and we will send you a nice list with reccommendations about the city, where to eat tapas and where to have a nice drink. Even more reasons to start your holiday perfect! The day you have booked the tour with us we will start in front of the Temple of Debod. We will walk to all following spots and we will make pictures everywhere:
*La Alcazaba
*Toman Teatre
*Malaga Catedral
*Ataranzas Market
*Parque de Malaga
*La Playa, the beach of Malaga
It is a long walk, 3 hours! But we really need the 3 hours to complete the Photoshoot Malaga. You can find lots of tours which will take 1/1.5 hour. Out of experience and believe me, there are to many beautiful spots to wrap up the tour in 1 hour. We want to give you the best experience and the best pictures so we prefer taking a bit more of your time to capture each perfect moment.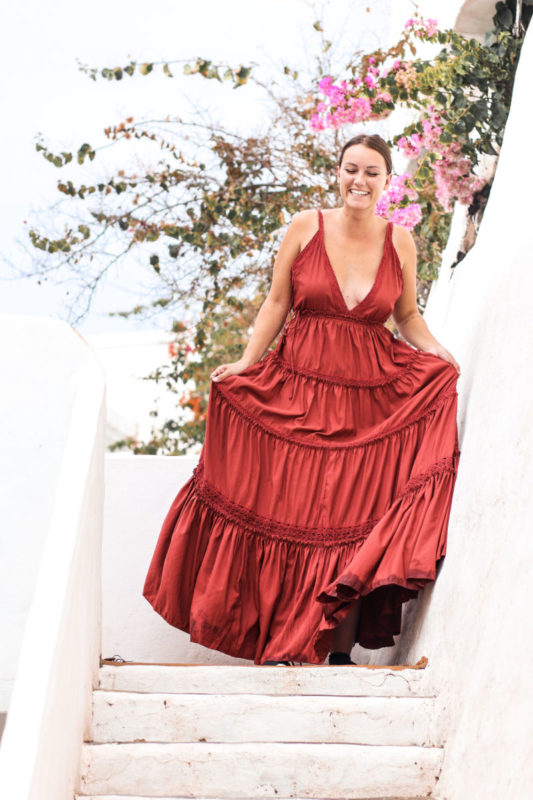 Does Travel and Abroad only have the Photoshoot Malaga?
noooo we don't!! Besides the Photoshoot Malaga we also do photoshoots in the rest of Spain, Europe and many more places, check them out! 
Take pictures everywhere