Yes!! Soon you will pack your bags and proberly go to the airport to FINALLY take your well deserved plain to catch!! And we are sure you can't wait and to see what Spain has all to offer! Or perhaps you are even visiting more countries, what is very duable in Europe! We will explain you here about the Tour Valencia we offer, but also what Travel and Abroad is and what we all do !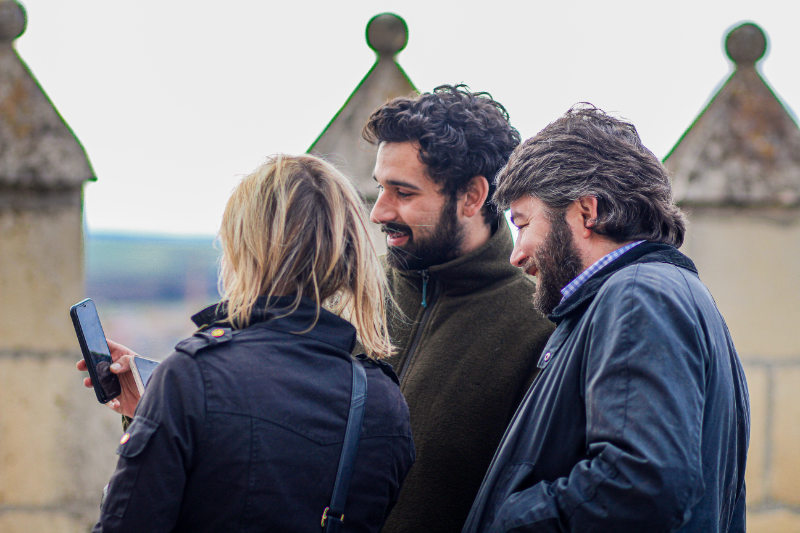 What will you see during the Tour Valencia?
Before we will explain the concept of Travel and Abroad, you are interested in the tour Valencia ofcourse! So we will start with that and later in the blog we will continue with different topics. Valencia it is!! Valencia is known for several important things! First of all, which is a nice fact to know for you when you picked this as your holiday destenation. All year round it is good weather here! So bring your sunscream because you will defenitly need it.
Did you know that Valencia is also famous for Arts and Sciences? They have futuristic structures including a planetarium, oceanarium and an interactive museum. Besides that, Valencia is famous for there Paella!! We are sure you have heard about this famous spanish dish all over the world. It orrigianly comes from Valencia, so please your first order in this beautiful city should be: Tinto de Verano y Paella !
Before we start the tour in Valencia we will already send you a nice recommendation list with several restaurants and tips where to have a nice drink to start your holiday perfect! Besides the highlights we will go to, we also always enter secret streets to make it more feel like you are a local.
Durin the tour we will go to the following spots, as in Travel and Abroad we are professional photoraphers + Tourguides you will have a full package of knowledge about the city + beautiful professional pictures on each spot.
*Mercado Central
*Catedral de Valencia
*Torres de Serranos
*Oceanografic
*Ciudad de las Artes y las Ciencas
*Museo de las Ciencas
*Reina Sofia
Why book with Travel and Abroad?
First of all, we are SUPER different then any tour agency or tourguide, that is a promise we can already make you. We are young, social and all people persons from the team. The biggest passion each teammember has is to meet new people from all over the world. Together with the background as a professional photographer and being a real local in your city we combined this as a experience. How cool is it to get a tour from a real Local who knows all the secret ins & outs + we will make beautiful pictures from your trip so you go home with an awesome souvenir. Also you don't need to worry anyomore about making pictures during your trip.
We are really happy & proud to receive an online award for most unique experience + within top 10 best community experiences. We do every experience private, this means that it doesn't matter for us if you are a solo traveler or in a big family group travelling. If you book with us it is a real YOU time, we will have all the attention for you and the experience is fully focussed on you.
How cool is it to make a new friend in a different city + to get knowledge and beautiful pictures? Is this concept is something you like, then we would LOVE to give you the best experience you ever had! This is what the Tour Valencia will be about.
Do you travel to more cities?
No worries at all!! We are doing our phototours in more cities in Spain and more countries in Europe! We have the phototours now ready in the following cities:
Spain
*Madrid
*Toledo
*Segovia
*Valencia
*Marbella
*San Sebastian
*Mallorca
Marocco
*Marrakesh
*Casablanca
If you are interested in any other cities or you would like to combine more cities, we offer different packages and also including private transportation!
Check out our Madrid Phototour: https://travelandabroad.com/gift-cards/
See more pictures on our instagram: https://www.instagram.com/travelandabroad/