✅ Winning award for most unique experience in Madrid: Private tour madrid to Toledo and Segovia rated by guests! Especially now a days with the COVID-19 crisis going on, to travel it is more difficult then ever! Not many travellers will choose for big group tours during their trip. We never did big group tours, as we do all tours private for everyone. This means during your travel you will always be alone only with your tourguide/photographer!
Private tour Madrid to Toledo and Segovia
The most important for us is that you have NOTHING to worry about during your trip and during your holiday! So don't look for transportation tickets, what to do or what to see! We will all organize this for you. The moment you book with us you will receive the same day a big recommendations list in your email for restaurants and nice tapas bars within the city. So the moment you arrive at the airport and you have left your luggage in your accommodation, you're holiday can officialy start!
On the day of our trip, we will pick you up in the morning by your accommodation and we will start our trip to the cities Toledo and Segovia. We will first head to the city Segovia what will take us aprox 1 hour by car. No worries! We love to talk and get to know you so there won't be any akward silences in the car! And if you prefer the sing on your favourite number on the radio! We would love to join!
When we enter Segovia we will start our private tour here. There is 1 tourguide and 1 photographer who will join to capture each moment of your day trip. The pictures will be candid and pictures with the most beautiful background from both cities. In Segovia we will also head to the Alcazar Castle where the tickets are included. We will spend aprox 2/3 hours in Segovia untill we jump in the car again to head to Toledo.
The cartrip from Segovia to Toledo will take max 1.5 hour to get there. Here we will start in the main plaza and we will continue walking through the entire city with all the knowledge and with the photographer ofcourse. We will spend in total around 2 hours in Toledo until we will head back again to Madrid.
How long is the Private tour Madrid to Toledo and Segovia?
In total the Private tour Madrid to Toledo and Segovia will take us around 7/8 hours in total. So it will be a full day together! And within that full day we will guarentee you a lot of knowledge, awesome pictures, nice converstations and lots of fun! During the entire day we will visit the following places within both cities:
Segovia:
*The world famous aqueduct from Segovia
*Medieval Wall
*Royal Street
*Main Square (Theater, Cathedral and Municipality)
*Knights Neighborhood
*Alcázar de Segovia (Castle including access to the Palace)
Toledo – The city of the THREE cultures
*Zocodover Square
*Muslim Neighbourhood
*Basilica del Cristo de la Luz
*Old Inquisition Jail
*Cathedral
*Christian Neighbourhood
*Bishop's Palace
*Jewish Neighbourhood

Is the Private tour Madrid to Toledo and Segovia expensive?
If you are only looking for a group tourguide without transportation and without photography, you will find a cheaper price for sure! If you are looking to the package we offer we are one of the cheapest ones! Within the full day experience is the following included:
*Transportation whole day
*Professional photography
*120 professional edited pictures within 72 hours
*Entrance to the castle Alcazar of Segovia
*Bottle of water
The entire amount of this package will be 225EUR a person all included. If you prefer a half day tour with 1 city, the price will be 175EUR a person. As we are very flexible and you have specific preferences, let us know. We came make more packages or combine different cities with eachother including private transportation!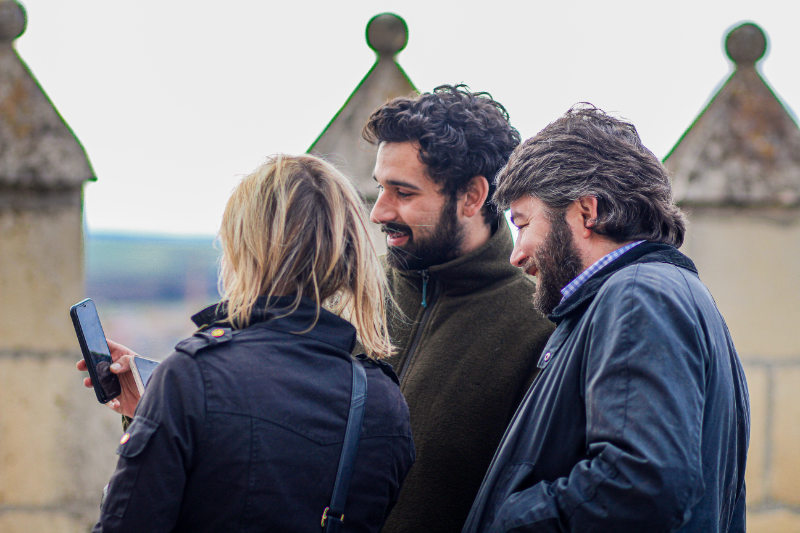 Can everyone book the Private tour Madrid to Toledo and Segovia?
YES YES YES!! As we explained before, we do every single tour private. So if you are solo, a couple or a big friend/family group. We will adjust to your group. If its a bigger private group of 3 people we will hire a bigger car of vans. So again, no worry for the transportation! You only have to enjoy!
Do we offer more tours or only the Private tour Madrid to Toledo and Segovia tour?
We have several packages in different cities! Lot's of guests would like to book more private tours in different cities. If this is something you are thinking about, then please contact us as we offer packages as well. For this moment you can book the Private tours in the following cities:
*Private tour Madrid: 1.5 hours & 3 hours
*Private tour Segovia: 1.5 hour & 3 hours
*Toledo private tour: 1.5 hour & 3 hours
*Private tour Toledo & Segovia including transportation: full day
*Private tour only Segovia or Toledo including transportation: half day
*Valencia Private tour: 1.5 hour & 3 hours
*Private tour Marbella: 1.5 hour & 3 hours
*Private tour Mallorca: 1.5 hour & 3 hours
*Marrakesh private tour: 1.5 hour & 3 hours
*Private tour Casablanca: 1.5 hour & 3 hours
Soon we will have more cities on the list! Do you prefer to do the tour by car or travel to different cities by car with us. No problem at all! We will finish the package with including transportation so you don't have to worry about anything during your trip!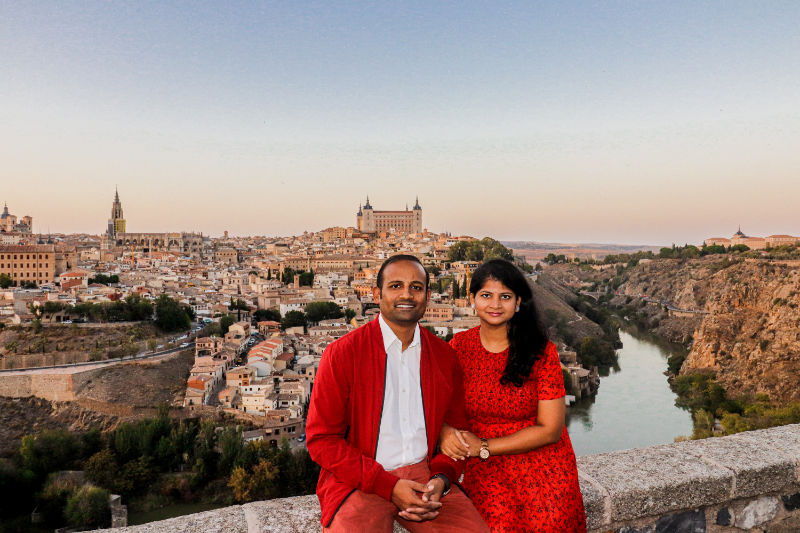 Check out the packages and the private tour Madrid to Toledo and Segovia: https://travelandabroad.com/gift-cards/
You can also have a visit to our instagram and to see our portfolio: https://www.instagram.com/travelandabroad/