Hello traveller! Welcome to our blog! I want to share my list of the most Instagrammable places in DC! Find as well a list of the best time in the day to visit these magical spots.
All of these area mentioned in the list are next to the Smithsonian metro stop.We always recommend using Google in Washington.
Other available transports in the city include Capital Bikeshare many other taxi companies. Here are some of them: Lime, Uber, and Lyft. Just a click away! If you happen to take a scooter be aware that the National Mall is a no parking zone for scooters.
Here is my list of  where to take pictures in washington dc:
The Washington Monument
One of the capitals most iconic buildings. You won't miss, it's the tallest one.Standing from any side it looks amazing. It is without a doubt one of the best places to take pictures in washington dc.
Tip: Take a chance at the POV bar at the W hotel, maybe you can take a quick snap without a problem. The park is open 24/7, and some say its most beautiful and peaceful, at night.
The US Capitol
Wow! if it's your first time watching this site, prepare. It is definitely one of the most cool places to take pictures in washington dc. The best, is on the east side. Where you can find big glass panels that reflect the great Capitol's dome.
The best time is at sunrise. Use a tripod and use the pool to reflect the dome.
The Bridge at The Yards Park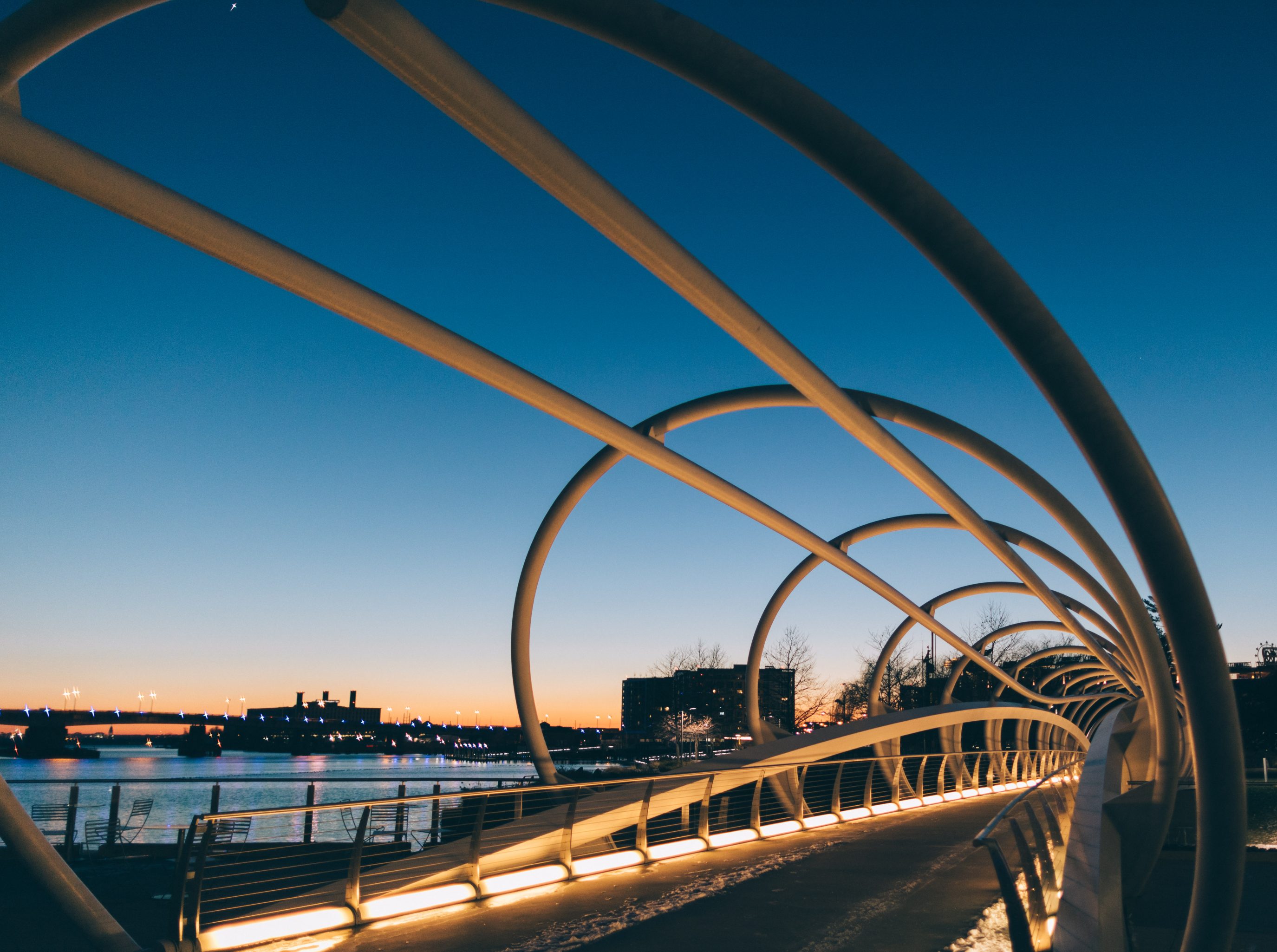 This location has been used in professional photography and videography many times. The river and the linear effects make beautiful pictures. Great for architecture lovers. Not recommended to visit after 10 pm and defenetily not on National game day!
CityCenterDC
I bet this will be one of your favorites too. It is full of amazing modern style backgrounds. It is without a doubt, one of the most instagrammable places in DC.
Go with a friend at night and take pictures on the LED screen, the store reflective windows in the city and use all water features you can.
The Friendship Arch, Chinatown
Definitely one of most instagrammable places in washington dc. The best is that you can cross the road on four sides.So you will have a traffic light of time to take a picture.
Hopefully this awesome list helps you start your photography experience in the capital of the US! In case this list isn´t enough, send us a message on our instagram, or email anytime! We are happy to help!
Don't forget that touring with your camera is awesome, but there's nothing like visiting DC with a local photographer. Find yours with us here.
See more of our destinations portfolio on our instagram