Professional photographers are in love capturing couples photography specially of madly in love partners and share this amazing love story. Our professional photographers are trained and well experienced to capture your special moment and real emotions. You would love to capture this beautiful moment in your relationship and this can be your partner you are together with for 2 months. But it can also be a proposal, engagement or even a wedding photoshoot. This because only a professional couple photographer can capture the real love and emotions during your vacation couples photo shoot.
Don't doubt but plan your couple photoshoot now and our professional photographers will help you during the session and to give you a life time of beautiful memories with the love of your life. Today we will explain you a bit more what exactly a vacation photographer is and we would like to give you 15 tips and ideas for having the best couples photography experience.
Why professional Couple Photography with Vacation Photographer?
Do you know where we are talking about if we say… you are on vacation with the love of your life and you see this amazing beautiful location with an amazing background. You ask a stranger to make a picture and when you look to the result of the picture your are very zoomed in and you can not see the background..?? Or even worse.. The entire picture is blurry..
Well this is exactly the reason why we have professional couple vacation photographers. And believe us.. these professional photographers are extremely important as you will cherish these beautiful photos for ever.
Besides making 1 picture on a beautiful spot, our professional couple photographers are well experiences and trained to show you the best locations within a city and to make on each location beautiful memories. As we work with local professional photographers they know the city better then anyone else.
Our professional vacation photographers are excellent in couples photography poses as their goal is to capture the love story between 2 people. Besides capturing your love you also have the benefit as he will capture your passion of traveling together. With this said let's go to the next topic!!
10 best Couples Photography Ideas
1. Whisper the love in each others ears
This sounds pretty catchy but hey believe us.. this works!! In fact this is one of the best couples photography ideas which every professional photographer uses. The moment your photographer tells you where to go and where to stand he will ask you to whisper something in each others ear, the reason why is that the photographer has no idea what you are telling to each other. This can be fun, something serious or something romantic. For the photographer its all about the results and the moment you whisper something you have a natural reaction with real emotions what will be the best outcome for your couples photography experience.

2. The never let me go picture
Let's be honest.. you love your partner more then anything right?? That's why you are hiring a professional vacation photographer to capture your moment. So hold your partner like you never wanna let him go. This pose will perfectly portray the warmth of love that any couple dream about.
3. The Famous Forehead kiss
For sure one of our favorite poses there is for the best vacation couple photoshoot. This pose is so pure and real where you can see emotions from the both of you. Its a classic setting and perfect for outside locations. From hugging, holding hands to hold each others faces. the Forehead kiss will definitely capture one of the best pictures you have had.
4. Resting head on lap
When you booked your vacation couple photo shoot its always a good idea to bring some accessories. Like for example a small blanket. Not everyone is a big fan of laying or sitting on the floor or in the grass so bring a small blanket which also looks amazing for the pictures. When the photographer brought you to the perfect spots where he can start is professional photoshoot with you. Try that one of you lays down while resting your head on the lap of the person who is sitting. You can look each other in the eyes but you can also give a kiss to the forehead of your partner. Both ways will look incredibly and extremely cute!

5. Cuddling in front of an Incredible view
Let's not forget you are still on vacation right? That's why you are hiring the vacation couple photographer. Maybe you saw this location in the city you are visiting or the professional photographer is showing you a view you can't stop watching. Well take your partner in front of this beautiful view and both enjoy the viewings. Hold each other tight or cuddle and the professional photographer will capture this intimate moment of the 2 of you. We are absolutely 100% sure that this picture will be extremely popular on your social media platforms as well!
6. The Lift
We have all seen the movie dirty dancing..?? Well don't worry, we don't need to do the running and jumping picture before we all get injured. But we do love to include the lift in all our vacation couple photo sessions as they will be beyond cute!! The moment your partner will lift you the real emotions will be visible for the professional photographer to capture those. Both of you will love, have fun and this is what we love to capture the most. So to the partner who is going to lift you.. tell them to train there arms a bit!
7. Nose Touch
Are you ready to look deep into your partners eyes? Or if you feel more comfortable to close your eyes, both situations will capture an amazing outcome. As well the awkwardness of looking so deep in each others eyes is exactly the situation what will create silliness in the picture. You will properly start to love so this is for the professional couple photographer an ideal situation to capture a lot of candid photo opportunities.

8. Holding Sparklers
At tip number 4 we were talking about bring props or accessories to your professional couple photoshoot. Here is a other one which you can buy almost everywhere! The sparklers!! And OMG!! This one is so adorable! The professional vacation photographer will take you to the best spot for this and at the same time you will light it up and bring the sparklers close to the camera so we will have the best effect.
9. Making the heart sign
When you are both hugging let's let 1 person hold their hands around their partners back and create a heart shape with their hands. This is an old trick but the picture will be fun and cute at the same time. Train your heart hands a little bit before the professional vacation photo shoot as we see that something the heart does not look like a heart at all.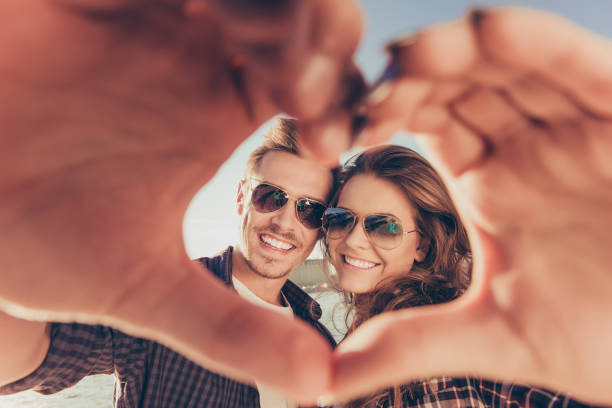 10. The piggy back ride
Yessss here we go!! Jump on your partners back for this couple photoshoot idea. Important with this idea is not to look into the camera but focus on each other and try to forget the professional vacation photographer is there. The more you focus on your partner the more fun you will have and the more candid shots the professional photographer can capture.
There are hundreds of fun, romantic… ways to pose. Let a professional photographer give you the best posing ideas according to you personality and couple. Travelandabroad photographers are experts in taking couple photography. They will let you know everything you need to end the couples photo shoot with flawless results!
10 Bullet-Proof Reasons to Hire a Couples Photographer
1. Beautiful professional edited pictures
So you made a nice picture with your mobile phone and trying to add in on your new instagram feed and are using the instagram filters to add it on your profile.. Well don't worry about this anymore as the professional photographers don't only capture the best pictures for you but will edit them professional for your. This vacation couples photo shoot is a true gift and a nice treatment to yourself which you should enjoy fully. With Travel and Abroad you will receive your pictures within 72 hours fully edited as well. So the moment you receive them you are ready to post!
2. Local Professional Photographers
Its your first time in this beautiful city you are visiting during your holiday. But where are all the amazing locations and spots? For sure you can find a lot online now a days but we will always connect your with a local professional photographer who knows the city better than anyone else. Via this way you are also visiting the city on a different way as you will see a lot of secret and hidden spots within the city. Besides making the best pictures he/she will also recommend a ton of places to go and where all the good restaurants are or maybe your new favorite bar in town.
3. Knowledge
Don't forget about all the knowledge a professional couple photographer has. Whatever equipment they will use, the most important is that they know how to use their equipment from the in and outside.
If you will hire your family friend you have a big change you'll be stuck with nice iPhone pictures. With a professional Couple photographer you know he/she will show up with professional gear to capture each and every perfect moment of your trip.
As well what is very important within the photography world is the major factor to know the good lighting techniques. A professional photographer will know to create unique and customized scenes that best fit the time of day they are shooting at.
4. They will capture you from your best angle
We can even hear you're thoughts right now.. But this side of my face is way better in the pictures then the other one. Believe us.. a professional vacation couple photographer will know that while looking through his camera. The reason he mentioned it is that you will be more natural when you have your best side in the camera and you feel more happy.
An experiences couple photographer knows the best lighting and angles to capture the best photos during your photo session. When he/she brings you to beautiful buildings or monuments or specific views he will make sure you and your partner + the view will be spectacular in the pictures.
5. What happens in a moment, can be held onto for a lifetime
Imagine you booked your vacation photographer and you have all the time in your mind to finally ask the big questions during this photoshoot and your partner have absolutely no idea!! This is one of the best reasons to hire a professional couple photographer to capture this moment for a life time.
A proposal normally only takes a few seconds of euphoric high but its also a moment from the time you started dating to the time you will become life time partners. A professional couple photographer can capture this beautiful tangible pictures for a life changing moment.
6. You will have the best candid pictures
A lot of people always think with a professional couple photoshoot is extremely posed and nothing is real. If you think that you are sorry to say, but completely wrong! This is exactly why there are professional vacation couple photographers who will make sure its not fake. They are experienced in give you so many tips and tricks that the pictures will be most of them candid. Which means the pictures are full of emotions. In the end everyone likes to have more candid pictures than posed as this is where its all about. So when you book your couple photoshoot don't worry, they will make sure you will have the best outcome.
7. To Capture your best and loving moments
Forget the selfie stick.. it's kind of boring and you will never have the same result as when you hire a professional couple photographer. Whether you are on holiday as a date or engagement or honeymoon.. You can honor this together time with a beautiful couple photoshoot. The professional couple photographer will be there and help you to capture the moment precious moments of your life. Wheter you'd like the photo session in a hotel, on a boat or at the top of the mountains. The photographer will go with you without any complain and would love to capture these special moments.
8. You will finally have time for each other
Do you also see it.. social media is taking over the world..? Have you noticed whenever you go with your partner on holiday, everything beautiful view or item you see you want to make a picture to upload it to your story or to your feed. Where is the love for the both of you and the enjoying your holiday together. With the professional vacation couple photoshoot you will go to all the best spots in town to capture the best pictures with your professional photographer. Via this way you can leave your cellphone in your hotel or apartment during the rest of your holiday and enjoy each other and your trip. You already have the best pictures you can wish for and now you can actually enjoy the beauty of your city.
9. Travel safe, no worries about bring equipment anymore
Do you know the feeling that you are packing your suitcase for vacation and you are thinking about bring your go pro or your camera to make some nice pictures during your holiday? You can now leave them at home as you professional couple photographer will make the best pictures during your vacation. You can relax and walk around free without being worried about your expensive gear to bring.
10. You will have the BEST souvenir
Almost everyone is buying souvenirs as a nice memory of your vacation. Maybe not even only for yourself but think about your family. Everyone loves beautiful happy pictures of their family. With a professional vacation photographer you will have the best souvenir what will last a lifetime of memories between the two of you but also from your holiday. So forget about the picture you buy in a attraction park where you pay 10 euros for that fun picture, now you will have tons of beautiful pictures which are way more worth it.
How to book a private photographer for your couples photography experience in your vacation?
Don't forget that having good images on your dream vacation is an easy task when your hire a professional photographer. With Travel and Abroad we have tons of local professional photographers in each city worldwide.
Within our platform we will help you connect with local vacation photographers who are all qualified and available during your trip. It's very easy to book your photographer as you only need to go to the city you are traveling to or sent us a booking form so we can connect you with your best photographer in town .
Is a vacation couples photography experience expensive?
No, compare to other professional photographers a vacation couples photography experience is not expensive at all. With Travel and Abroad the prices will start from 190$ for a 1 hour photo session. There is also the possibility to add 1 or 2 hours to the photo sessions to cover more backgrounds. You can also of course customize your own couple photoshoot with special request. Let us know on our chat facebook or instagram. Think about a proposal and you would like to add champagne or other items to the shoot, we are here to give you the best experience and we will do everything to complete that!